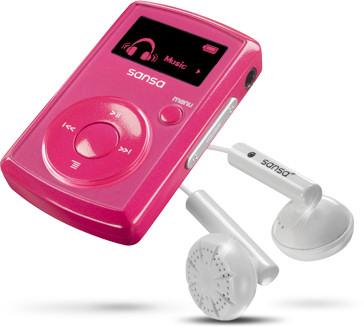 I've always thought that you can learn a lot about a person by looking at their record/eight track/tape/CD/MP3 collection. Obviously if somebody collects eight tracks they are
definitely
going to be interesting-but it's the specific music people listen to that can lead to real insight about who they are. That's why I love looking at people's music collections-well, that and to get good ideas for my own.
Inevitably though, when I look at someone's collection they want to see mine. That's an awful lot of insight to give a person...and I'm not sure I know exactly what I'm conveying either. I listen to everything. Literally-in my musical life "random" is not just a setting it's a style. You could put my MP3 player on alphabetical order and not notice any discernible pattern, but when it's on shuffle it sounds like several people's collections got accidentally mixed up. Here's a sampling.
The first 20 songs to pop up on my MP3 player (while on shuffle) were:
Happy Hardcore's Smurf Theme Techno Mix [hear it here-if that doesn't epitomize randomocity I don't know what does]
Alanis Morrisette- Uninvited
The Beatles-Let It Be
Nat King Cole-L.O.V.E.
Rent Soundrack-Goodbye, Love

Weezer-My Name is Jonas
Jefferson Airplane-White Rabbit
Alicia Keys- If I Ain't Got You
System of a Down-Arials
The Everly Brothers-Wake Up Little Suzy
The Cranberries-Linger
Etta James-Son of a Preacher Man
Queen-Bohemian Rhapsody
Goo Goo Dolls-Iris
Weird Al Yancovic-White and Nerdy
Ray Charles-Mess Around
Billy Joel-Always a Woman To Me
Dixie Chicks-Cowboy Take Me Away
Cake-Daria
Sheryl Crow-My Favorite Mistake
Beastie Boys-Girls
Funnily enough, those actually make a more cohesive pattern than they normally do. None of my rap music is "
representin'
" on this list (wherefore art thou Jay-Z?), none of my instrumental music (I love Vivaldi and Bach) or Christian music (DC Talk/Newsboys/Rebecca St. James make multiple appearances on my player) made the cut...and now that I look it over it's pretty shy in the rock category too (even though my player has plenty of Soundgarden, Audioslave, Tool, etc.) Still, while this random list might not be the pennicle of randomness that it could have been I think the point is clear.
My MP3 player is telling people that I have multiple personality disorder...and my alter egos are indecisive. I just thought you should know, since I try to be very honest on my blog.
The up side is that, apparently, the "crazy charm" is working! Due a recent boom, I now have
26 fabulous wonderful beautiful generous brillian
t charming fascinating intelligent
...did I say fabulous already?...
sweet and thoughtful followers
. I'm very touched that you are all interested enough to stick around!
And do you know what some of the new wonderful bloggy friends have bestowed upon me? New awards! That's right-
I have award winning insanity
.
In all seriousness though, I am very touched that
Dawn from Two Pretty Little Skirts
and
Kris from Hands House and Heart Full
thought highly enough of me to recognize me. I'm so glad that they've decided to stop by and become bloggy friends...and not just because they came bearing gifts!
The lovely and craft-talented
Dawn
has awarded me
Mom of the Year!
[I know, I was shocked too.]
Rules of the Award:
Admit one thing you feel awful about involving being a mom. Get it off your shoulders. Once you've written it down, you are no longer allowed to feel bad. It's over with, it's in the past. Remember, you're a good mom!
I have a way of obstructing the kids' independence. Partly because I am

hugely paranoid and overprotective

and, partially and secretly, because a lot of times it is easier to do something myself than to have to wait patiently while they do it on their own. Monkey is 5 and does not know how to tie his shoes yet. Shaaaaaaaaaaaaame on me. Seriously.

Shame.



Remind yourself you are a good mom, list seven things you love about your kids, you love doing with your kids, or that your kids love about you. These are the things to remind yourself everyday that you Rock!
I love how Monkey's mind works. I may be biased, but I can't help it-the kid is a creative genius.
I cannot get over how good natured Baby Bug is. She is a giant ball of sunshine...just looking at her lights up my day!
The Bean is such a good baby-she sleeps well (except last night) and in her moments of consciousness has nary a cry for anyone or anything.
Monkey and I have a very affectionate bond. He loves snuggling with Mommy-and I

adore

snuggling with him!

Baby Bug has so much energy, she is a blast to play with. And her laugh? It's like tiny little bells and it echos in my heart.
Our little Bean still has newborn smell. I

love

newborn smell.
I am touched by how much our kids genuinely love each other. Sure, they don't always share like they should but they hug and kiss and show concern for each other every day. When I see Baby Bug clapping for Monkey while he practices juggling, or Monkey sitting with Baby Bug and teaching her how to read, or Baby Bug rolling a ball to The Bean (in an attempt to share), or Monkey singing to The Bean trying to make her smile it just fills my heart up with unexplainable joy.
I love spending time with each child individually. I try to devote an hour a day to each one of them to spend special time together. It is such a great opportunity to get to know them as people, to share thoughts and snuggles and make new memories...sometimes it's hard to carve out the time, but once I do I am reminded of how precious those times together are.

Send this to five other Mom's Of The Year that deserve credit for being great moms and remind them that they are the best moms they can be!! Remember to send them a note to let them know you've selected them, and add a link to the person who nominated you.
Thank you so much Dawn! I am going to nominate:
Angela
[whose love for her children is always so beautifully expressed on her blog]
Kirsty
[whose experience with children and childbirth is so invaluable]
Jenny
[whose devotion to her daughter and commitment to homeschooling is both apparent and admirable]
Robin
[who is so positive about motherhood and takes so much time to make good memories with her children]
Mimi
[whose Mother's Day post to her sons was so sweet, and showed how much she loves her moody teenagers!]
My new bloggy friend
Kris
has given me the Kreativ Blogger award~Thank you so much Kris! I certainly hope I qualify...luckily all I have to do for this award is list 7 things I love...I love
lots
of things, so I should be Kreativ enough to manage this, even in my sleep deprived state.
Seven Things I Love

1. Hubby (not technically a "thing")
2. The Kidlets (not technically "things" either)
3. My bloggy friends (awww, you
guys
! also not "things")
4. Designing blogs (that's why I redo mine so often!)
5. SLEEP. Oh
how
I love to sleep!
6. Music
7. Baking
Now I get to find out what seven things seven of
YOU
love! I'd love to see lists from these Kreativ bloggers...[no pressure/obligation!]
To Dawn and Kris, I am very honored that you ladies thought of me when passing out your awards! To everyone
I
passed an award to-feel free to love and cherish it, put it off if you're busy, or ignore it if you've already gotten the same award from someone else.
And, lastly, to all of my bloggy friends...thank you for appreciating my own special (award winning) kind of craziness.
Now~dare to share
your
crazy...what's on your player/deck/vinyl?