I am officially old.
The moment of realization came when I was sitting on the couch. Hubby and I were watching TV, which isn't necessarily an 'old people' thing to do, when suddenly it occurred to me-I was watching C-SPAN, and
I liked it
. Even worse...I was watching C-SPAN because I had Ti-Vo'd the House Appropriations Committee meeting.
On purpose
.
I'm pretty sure that we have been automatically enrolled in AARP.
The icing on the cake? We finished our night off with a 5 part History International documentary on The Presidents (also taking up room on our Ti-Vo next to Star Trek and Ni Hao Ki-Lan). I tried to convince myself that this was just research for homeschooling the kids, but even I didn't buy that.
It was time to face it-I am old...and a giant nerd. I should be wearing orthopedic shoes, or at the very least bifocals or a pocket protector or something.
After our highly educational (and I'll admit it,
totally enjoyable
) 5 hour lecture on the history of our nation's executive branch, Hubby and I decided to call it a night. That's when my youth snuck up on me.
It came from out of the sky and fell on my graying head (seriously, I have gray hair)-
my husband is a smokin' hottie
. Even though he is obsessed with Star Trek and he Ti-Vos the History Channel, it can't over shadow the fact that the man is gorgeous. Totally not your average old person/nerd (thanks in large part, I believe, to the fact that his geekdom is rooted in being a mechanical genius/car buff which doesn't scream 'nerd' quite as loud as say collecting argyle socks).
Since
The Bean is only a week old
I have my medically ordered limitations, but the doctor didn't say that we couldn't
make out
like teenagers in the back of a '78 Chevy. [It's okay, we're allowed to do that, we're married.] It was actually very nice. Especially after an afternoon of C-SPAN and an evening of Presidential trivia, I felt like I was in one of those commercials where the old lady throws her cane and starts dancing! Of course I would never wish to
actually be
16 again, but spending some quality face time with Hubby was a nice little reminder of the good times had nearly 7 years ago when we first got together. Not mention it was also a fabulous relationship kudo-it's nice to know that after three kids and the better part of a decade we're still crazy teenagers when it comes to each other.
So, at heart, what am I-young or old? 16 or 60? Maybe a little bit of both. I won't ask Monkey for
his
opinion on the subject-he just told Hubby today that he thinks "Daddy is really really really old, like 15 or something".
When I watch C-SPAN I can just
feel
the osteoporosis coming on. I don't think that's where I really am in my life, but it's a nice place to visit and wander around-sometimes it's relaxing to si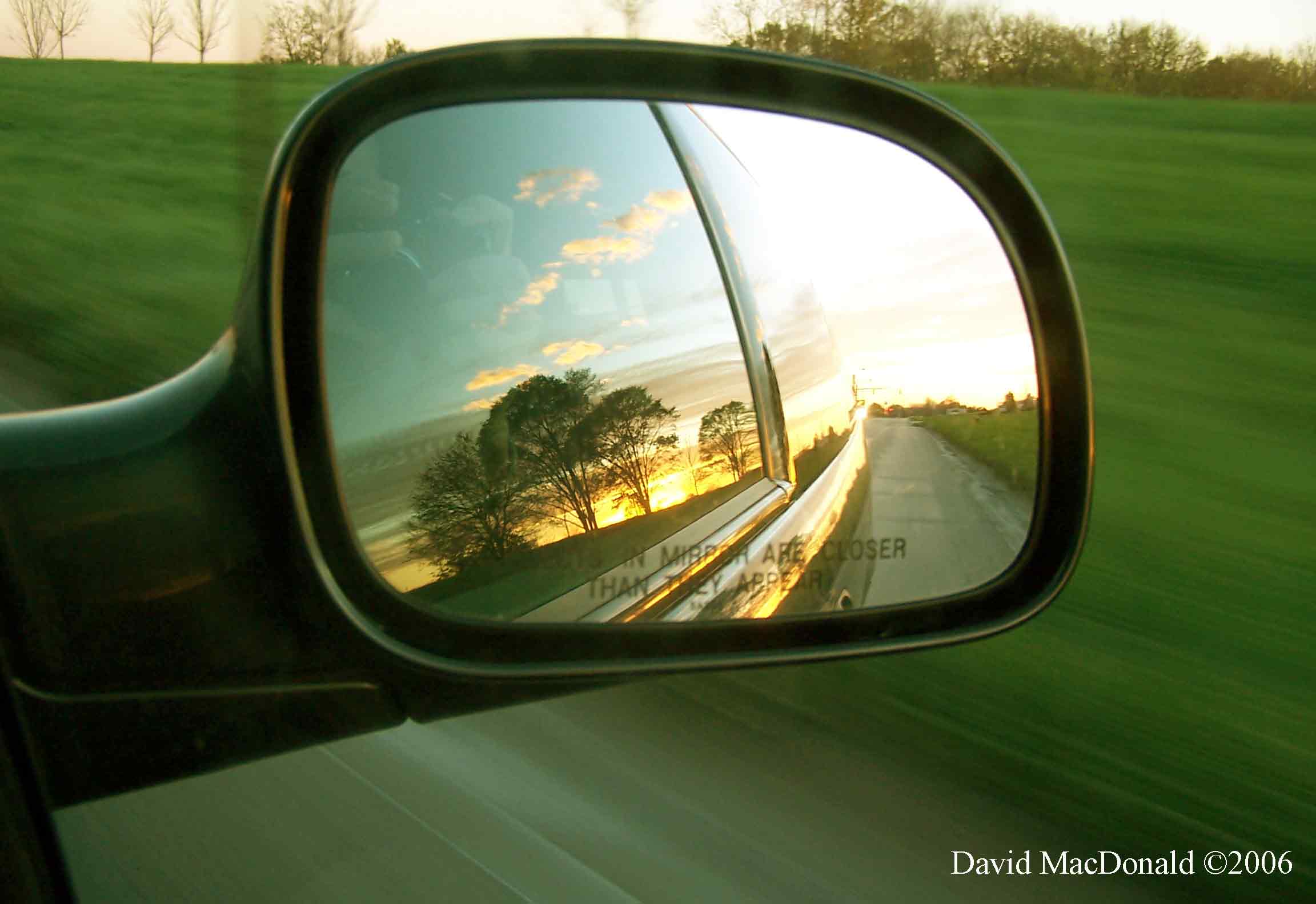 nk into an aging moment.
When I look at my babies I feel old, but in a good way. Looking into the rear view mirror and seeing three little babies back there-and knowing that
they're all mine
-I feel pleasantly maternal, but sometimes strangely like I'm older than I am.
When I look at Hubby-really look at him, not just glance in his direction to swap information like busy parents do-I feel like I've been frozen in the moment that we met. I still get butterflies and I still find myself sighing wistfully at the thought of his kisses. If I didn't have
such
good control over myself, I might even write "MrsM *heart* MrM" on our grocery list.
Sometimes.
I know that I won't feel like that every moment of every day-just like I won't have endless days of senior moments, and I won't always feel
pleasantly
maternal-but I hope that I get to feel each of those things as often as possible because I'm beginning to think from my own experiences that it is the joy of youthful memories, the blessings of present happiness, and the comfort of a stable future that blends together to make a wonderful life.