Do you know what I really need?
Brownies.
A Father's Day gift for Hubby.
I
He really
deserve
deserves something delicious for working so hard with our little crew these days. [We're outnumbered now, you know.]
And what better way to show appreciation than in the deliciously edible fashion? With The Bean being so new, all I'm baking in the kitchen these days are Jello No Bake Cheesecakes-which, while delicious, lack that "certain something" which would turn them from quick dessert to gift. Luckily,
Rachelle
from
Mommy? I'm Hungry!
could be
coming to my aid!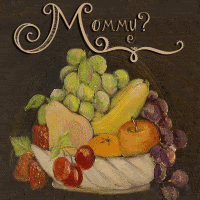 She has a way with food...and with pictures. Not only are her recipes amazing [seriously, you have to try this
Orange Muffin Bread
!] but just visiting her page makes me drool onto my keyboard. The pictures are so vivid you can practically taste them!
Just the pictures [and the recipes, of course] are a gift in themselves but Rachelle goes out of her way to do a ton of great giveaways-just recently she gave out a
Grill Daddy brush
but sadly, we have no grill to clean.
I
We
do
however have taste buds that desire excellent chocolate, so her latest giveaway is definitely for
me
us! She's giving away
Fairytale Brownies
! Doesn't that sound dreamy? And all you have to do is run over to
Mommy? I'm Hungry!
before 7pm PST on June 10th and put your name in the comment section!
I'm so excited-these brownies would be so perfect for Hubby....
I might even give him one.